External Timber Doors
Make Visual Magic With Our External Timber Doors
You've reached the final stages of constructing a client's office or renovating your home and now have to install the fittings such as; skirting, door frames and doors. Our range of external timber doors has the final touches you're looking for, whether you're a builder or want to 'Do It Yourself'.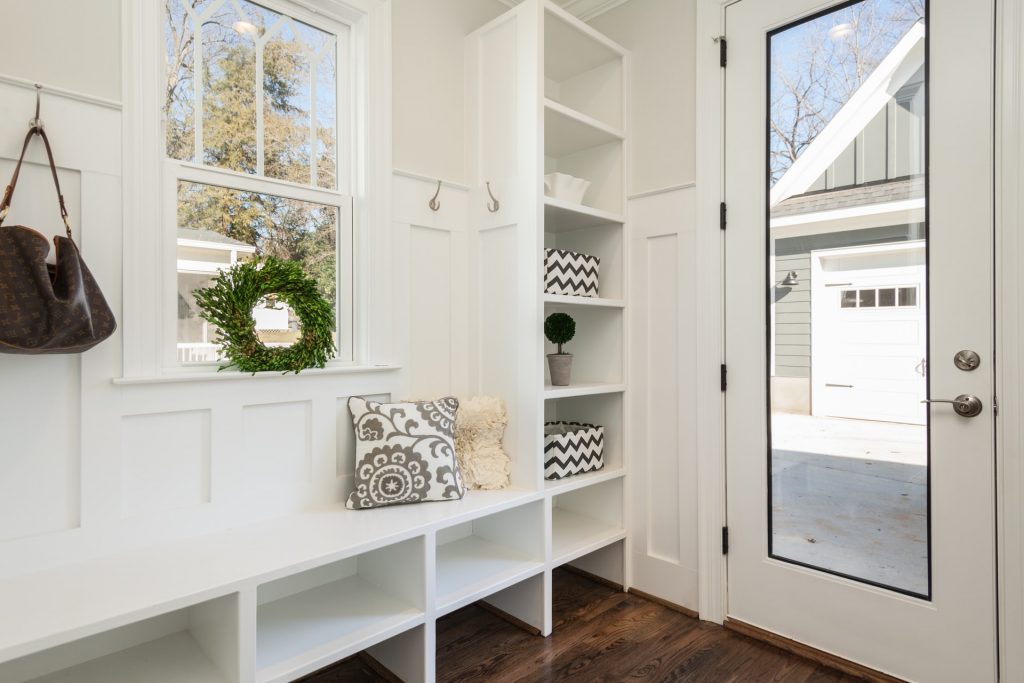 What You Can Expect From Us Regarding Exterior Timber Doors
Depending on the artistic direction you or your client has chosen, we offer various doors to complement any building.
Exterior and interior doors: Made from kiln-dried timber blockboard, our water-resistant doors are resilient to harsh weather conditions. Their solid core ensures that they stay steady in strong winds. For homes at risk of bushfire, some of our doors are flame resistant and sound tested to keep noise out.
Door frames: We stock maple and primed pine door jambs to complete the look of your door, and if the design of your home or office is on the modern side, we offer solid external flush doors.
Classic and contemporary style: The classic and contemporary doors in our collection are the perfect accompaniment to the white picket fence and rolling lawns that lead to the entrance of your home. Our contemporary range features smooth lines and external wooden doors with glass incorporated into the design giving a trendy overall look.
What You Should Know About External Wooden Doors Maintenance
In addition to withstanding different weather conditions, external wooden doors undergo a lot of movement and, over time, incur wear and tear. You must make an effort from time to time to ensure their longevity by doing the following:
Seal. Before sealing your door, you will need to give it a light sanding so that the wood properly absorbs the sealant. You can use varnish, stain or lacquer as a sealant but make sure to apply it lightly and evenly so as not to alter the overall look of your door.
Cleaning. Begin by wiping the door down with mild detergent mixed with water. You can use mineral spirits to remove stubborn stains. The next step is to apply liquid furniture polish to restore shine to the wood but make sure that the door has thoroughly dried before you do. You must grease the railing of external timber sliding doors to ensure they open and close smoothly.
Repairing. To fix a dent in the wood, you can repurpose sawdust, mix it with epoxy or glue and fill any visible cavities in your door.
About AMS Doors, Timber and Hardware
We have a wide range of timber doors and necessary hardware so that you don't have to make any other stops and have extra time to complete your project. Our competent and experienced staff offer advice for the DIYers who may be overwhelmed by their options and unsure of what they need to install a door successfully. Our competitively-priced products help you stay within budget so you can spend that extra cash on perfecting your home.
For high calibre products and efficient service, contact us.